Patrick O'Malley Guitar Fingerpicker and teacher @ learnfingerpicking.com
Patrick O'Malley guitar instructor – over 50k students have done my courses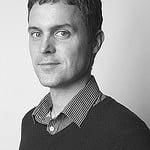 Patrick O'Malley Guitar Instructor
Patrick O'Malley Guitar Instructor
My name is Patrick O'Malley and I have been a fingerstyle guitarist and teacher for over 20 years.
I started off teaching guitarists in person when I lived in Dublin. I realised that my fingerpicking students learned faster, developed more creativity and generally stuck with it. This was particularly true for beginners.
This inspired me to create a course called From Zero To Guitar Fingerpicker in 30 days.  This course was a huge success with over 22k courses sold. Even more important was that the course received a 4.4 rating (out of 5) from over 1953 people leaving a rating. This approach works and students were grateful. Many of them had tried several times to learn but failed each time. Not any more.

Many are surprised that teaching students a 'complex' or 'advanced' style – fingerpicking using the thumb and three fingers – is actually the best way for a complete beginner to learn. Get that course if you haven't yet.
Nevertheless, the formula works. I then created this website to help students go further and deeper.
Creating LearnFingerpicking.com
This website share loads of learning resources for free to help aspiring fingerpickers. In particular, the learnfingerpicking.com website will:
Creating Learnfingerpicking.com
My beginner course helped me get started. From the 2k people who rated my course, many students left me reviews that really touched me. Some students were in their 80s and wanted to learn all their live. Others had a serious injury but playing guitar was keeping them going. Some just enjoyed the fact their wife or partner listening in the next room commented to say "you're getting much better!"
Once I saw that I had 10k students, I set myself the goal of getting to 100k students and a few days later, I realised that a truly remarkable yet achievable goal was 1 million students.
Could I help 1 million people to learn guitar? I'm certain I can do this. Currently, I have taught over 50k students and the student reviews give the motivation to keep going!
Shortly after creating this site, I looked in Google Analytics. The number 1 search term was "Patrick O'Malley Guitar". Some people were searching specifically for my learning materials to help them get to the next step. I wasn't going to let them down, but I needed to allow these students to actually buy a course at a price that can fund my course creation. The filming, writing, editing, production are all top quality but it was a case of either funding this and doing it well or not doing it at all.
As someone who did the Udemy Course
If you did the Zero to Guitar Course, then congratulations! How does it feel to be able to fingerpick guitar? Are some of your friends impressed? Does your partner tell you from the next room that your playing sounds good?
The next step is to grab the intermediate and advanced courses. (They are also 50% off at the moment as it happens!). When you make a purchase, you help fund the operation and content creation, so I'm really grateful for your support.
Find the intermediate fingerpicking course here.
Find the advanced fingerpicking course here.
My name is Patrick and I have taught dozens of students to go from never having picked up a guitar before to being really accomplished players. Over the years, I have experimented and realised that there is a way to teach students that seems like starting with what many would believe to be a 'complex' or 'advanced' style – fingerpicking using the thumb and three fingers – is actually the best way for a complete beginner to learn.
There is good reason for this.
Patrick O'Malley Guitar Approach
I have a few principles which help students learn effectively
ask students to commit 15 minutes per day
deliver a lesson in 5-10 minutes which leaves the same time to practice
structure lessons so that each little bit builds on the previous
build-in ways to help students who get stuck
deliver quick wins so that a student can be creative even with one chord
Why is this important for you?
When you want to learn the guitar, it matters hugely which course and teacher you pick. 
Patrick O'Malley Guitar Promise
For a complete beginner, there is no more effective and no more enjoyable, musical and confidence building way than to start with a couple of chords and a fingerpicking technique. For intermediate and advanced players, there is no better way to learn rhythms, polyrhythms, voicing, composition and melody than to play in a modern acoustic fingerpicking style.
I promise that if you spend 15 minutes a day doing any of my structured courses, you'll notice a huge improvement.
Get the 85 page Guitar Fingerpicker eBook
Register for the newsletter and I will send you this book and a free lesson once a month. 
You can unsubscribe anytime.
Summary