Learn Fingerpicking Guitar
Learn fingerpicking guitar in 30 days or make the jump from intermediate to advanced
Become a master of fingerstyle guitar with these resources
Improve your fingerstyle guitar with structured courses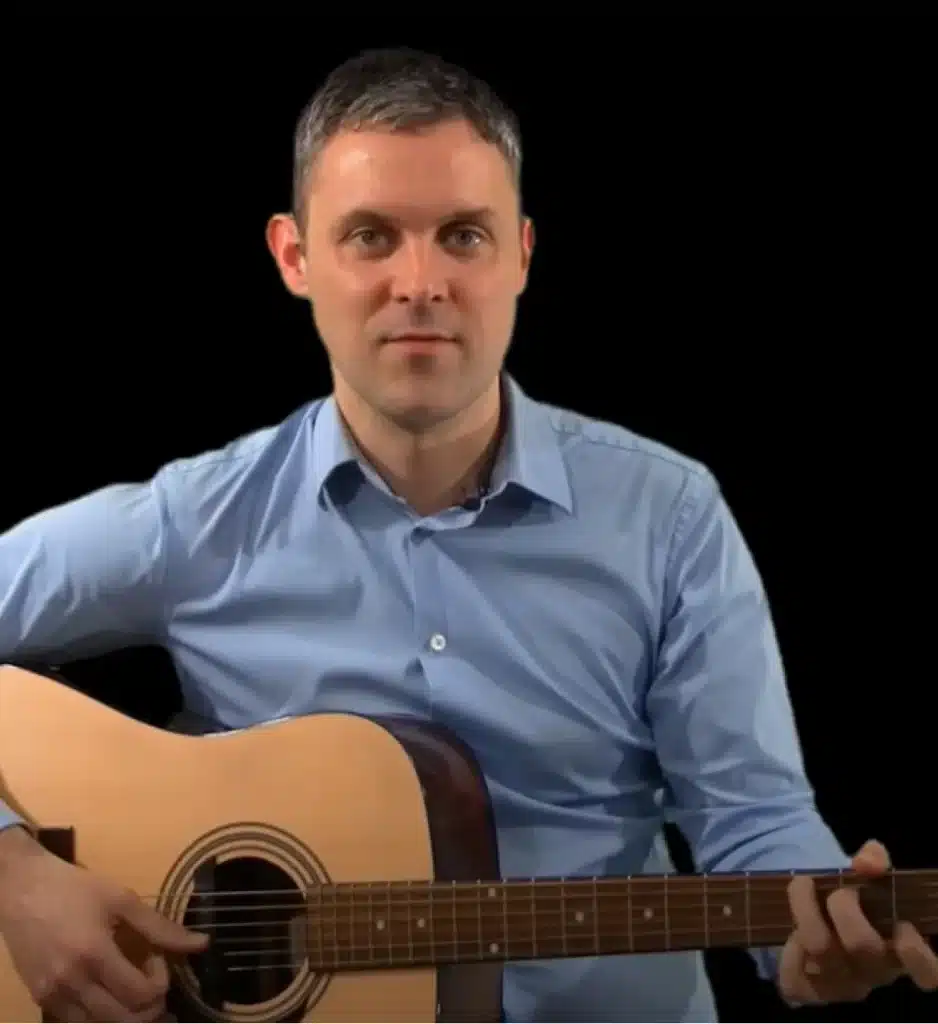 zero to learn fingerpicking
Perfect course for beginners. HD video and multiple cameras so you can see each hand. €99
I previously tried two paid learning apps - but I got stuck at various stages and couldn't progress. But I'm blown away by this course so far. I can follow the videos and go from chords to fingerpicking patterns so easily. Absolutely no complaints. In fact, my husband is wondering how I got better overnight! "
I really enjoyed how easy the lessons were to follow - the approach is very logical and friendly. "
Amazing lessons. And it got better right until the end. Thanks Patrick! I highly recommend this course. "
My fingerpicking has definitely improved by doing this course. Being able to now play a credible fingerstyle blues is particularly rewarding. The sequencing and buildup of each lesson is helpful for learning and I love that Patrick has provided standard music notation as well as tab for each lesson. "
Enhance your learning with books full of tabs and examples.
Get the 105 page Guitar Fingerpicker eBook
Register for the newsletter and I will send you this book and a free lesson once a month.