Fingerpicking the 12 Bar BLUES
The best way to master the 12 bar blues is to practice with this fingerpicking pattern
You need three chords to play a 12-bar blues in E – E7, A7 and B7.
12 Bar Structure in the key of E
This pattern is the same for the whole song (we just change the chord we are fretting with the left hand)
play 4 bass notes per bar
pluck the chord twice using the fingers
we pluck this chord on the first bass note and then again in between first and 2nd bass note
Here is that pattern for an E7 chord.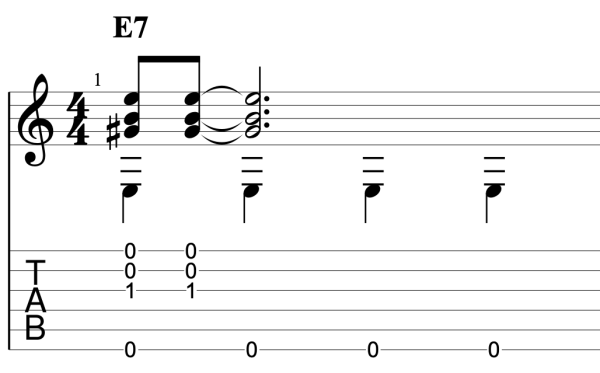 Here is that pattern for an A7 chord.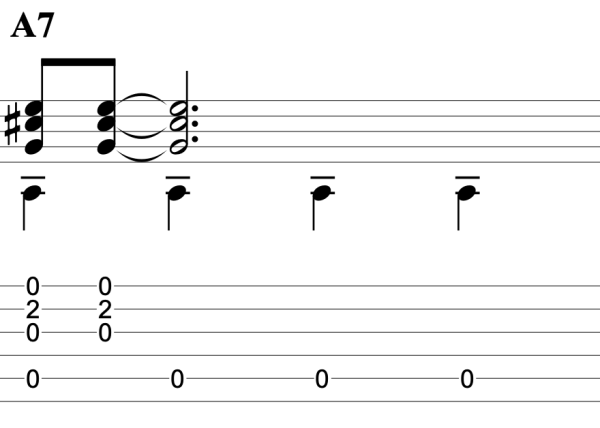 Here is that pattern for a B7 chord.
Fingerpick the 12-Bar blues by learning this simple thumb plus fingers pattern over our 3 chords E7, A7, B7
Change chords per the chord chart above – following a 12 bar in E. Use the audio file to guide you! Also make sure to watch the video at the top of this page where I show you each step!
Please share this article with your followers using the buttons below