Want to learn blues fingerstyle in the next 30 days?

Beginner Blues Fingerpicking
(ideal for complete beginners)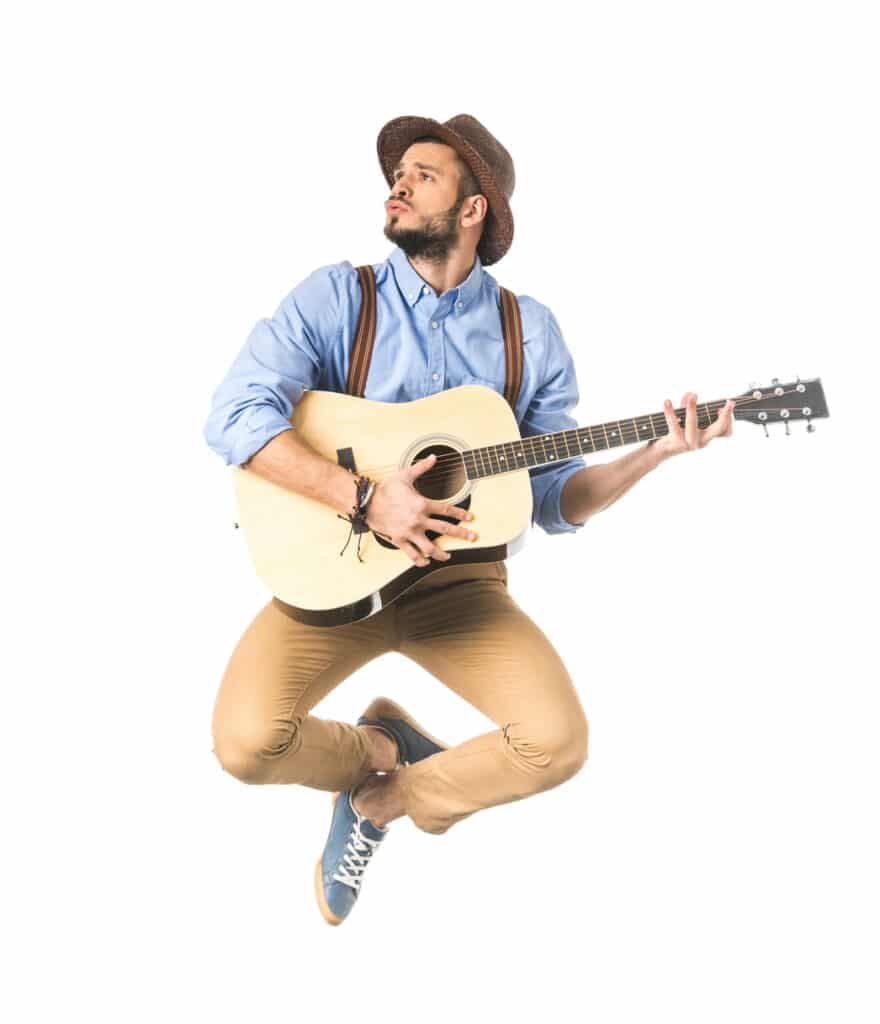 What's the quickest way to make your guitar playing sound great? Learn the blues. Blues guitar follows a relatively simple structure - easy to learn and quick to become fluent in.
In a matter of days, you can learn the blues patterns played by legends like Muddy Waters, BB King, Eric Clapton and others and start sounding great. Because this course takes a fingerstyle approach to the blues, it is ideal for guitarists who enjoy playing the guitar alone - but it's also great for playing with other people!
Maybe you've tried to pick up the guitar before but failed? Or maybe you're just interesting in trying something new - but you're not very musical? Maybe you have small or fat hands or fingers? None of these should block your progress!
Learning the blues is a great way for you to progress your fingerpicking. You can learn the basic structure and then easily learn a few blues lead licks -which will blow away your friends and help you add a bit of melodic playing without signing up for a university degree!
Most of all, playing the blues in a fingerstyle approach is great fun. You'll love each and every minute that you spend learning and playing it - all while improving your technique and expanding your repertoire.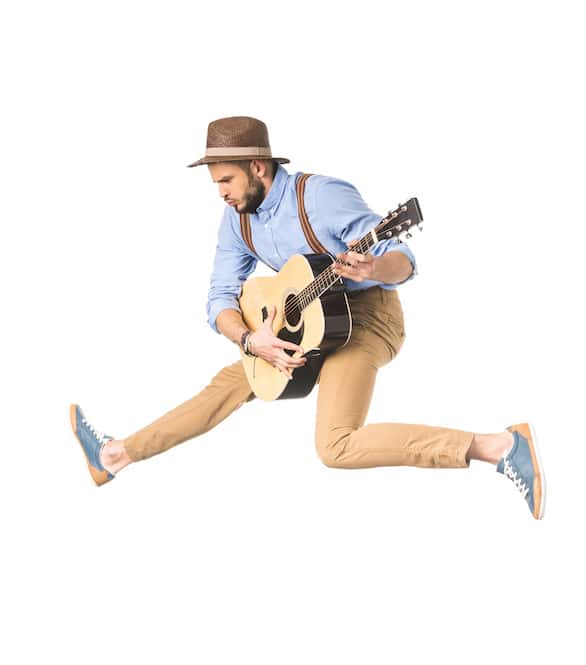 What does life look like with this course?
Once you begin:
You'll start off with the very basics such as learning the string names, a few chords and how to read guitar notation.
Then I get that guitar into your hands as quickly as possible to play some simple exercises slowly. We learn the basic blues structures and chords – and then we fingerpicking through them. You'll play some bass patterns with your thumb and some chord accompaniment with your fingers.
You'll focus on playing notes cleanly and we'll add elements each day to build up your knowledge. You will be able to improve by tackling one exercise per day and you can limit your practice sessions to just 15 minutes a day. 
Due to the structure of the course, you will feel a huge improvement in your guitar playing that is almost effortlessly acquired. Each lesson will give you a new stepping stone, and the sum total of all the lessons is that your playing will take a huge leap.
You will not encounter any 'jumps' in the material that suddenly mean that you are lost or unable to continue the course because I supply tips at the start of each lesson for those who found the last exercise challenging.
Once you finish:
Your musicianship and fingerpicking will have jumped a huge level and people watching you play guitar will be genuinely impressed.
You will be able to:
Play a 12 bar blues in any key – in a fingerpicking style
Learn 6 blues songs 
Play 2 scales all over the fretboard (E minor pentatonic & E blues scale)
Play a variety of ascending & descending turnarounds
Create the foundation for a lifelong habit of playing guitar
Ready to fingerpick the blues?
Designed to make you play musically within the first few days
The course has five sections:
Foundations – the 12-bar blues structure, I-IV-V chord sequence, dominant 7th chords, how to fingerpick the 12-bar blues

12-Bar Blues Examples – learn 5 fingerpicking pieces, including a 12-bar blues in E, A, G each with their own melody

Turnarounds & Quick Changes – learn ascending & descending turnarounds and how to add quick changes to your blues

Blues Scales – learn both E minor pentatonic and E blues scales in every position of the guitar neck

Final Song – put everything together with a fully loaded blues fingerpicking piece that uses everything you've learned
Note that each section will advance your musicality but will primarily generate the outcome of you being able to play something new and challenging!
Here is a sample of some of the blues pieces you will learn on this course.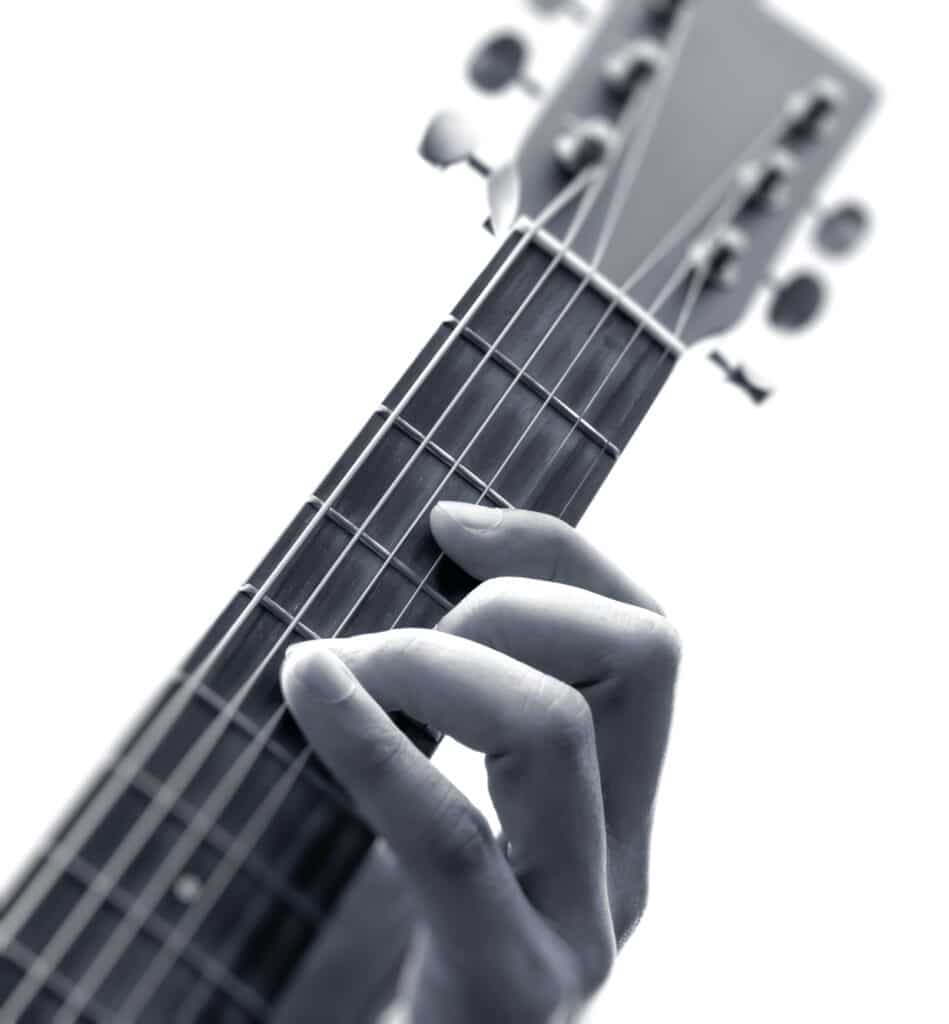 You will enjoy playing guitar because each step in this learning path will provide you with the right level of learning and challenge without being too hard (whatever your musical ability or age)
You will have a daily approach to guitar, following the exercises I have laid out for you that you can make progress with in just 15 minutes per day
You will stick with the whole program because it is designed to give you daily micro-improvements and helpful tips for when you find something a challenge
You will be able to progress at your own pace, moving on when you master a section – in your own time and safe in the knowledge that you massively improve your playing.
You will realize the health benefits of learning music.
By the end of this course, you will be able to:
play 6 fingerpicking blues pieces

play

some basic fingerpicking patters

learn how to read guitar tablature (notation)

play a bassline and melody at the same time

play a 12-bar blues in E and A

add ascending & descending turnarounds to a blues piece

play a I-IV-V chord progression in any key

add a quick change to a blues progression

play the E minor pentatonic scale in all 5 positions

play the E blues scale in all 5 positions
Fantastic. When I started I had no idea how to fingerpick or even play basic chords and now I feel fairly confident doing both. Absolutely recommended if fingerpicking is something you care to learn
Really enjoying the course. Simple techniques and short practice sessions paying off.
Love it. Just the right speed for me. Very well explained and a fun progression
Optimized for your success
This structure of this program is designed to help you get results immediately:
A structured framework of 22 small parts.
That fit into a 15 minutes a day practice schedule.
Where each session gives you an exercise to practice at the end
And the following session will give you tips if you found that exercise challenging.
By the end of the course, you will have made huge progress (through 22 small steps that add up)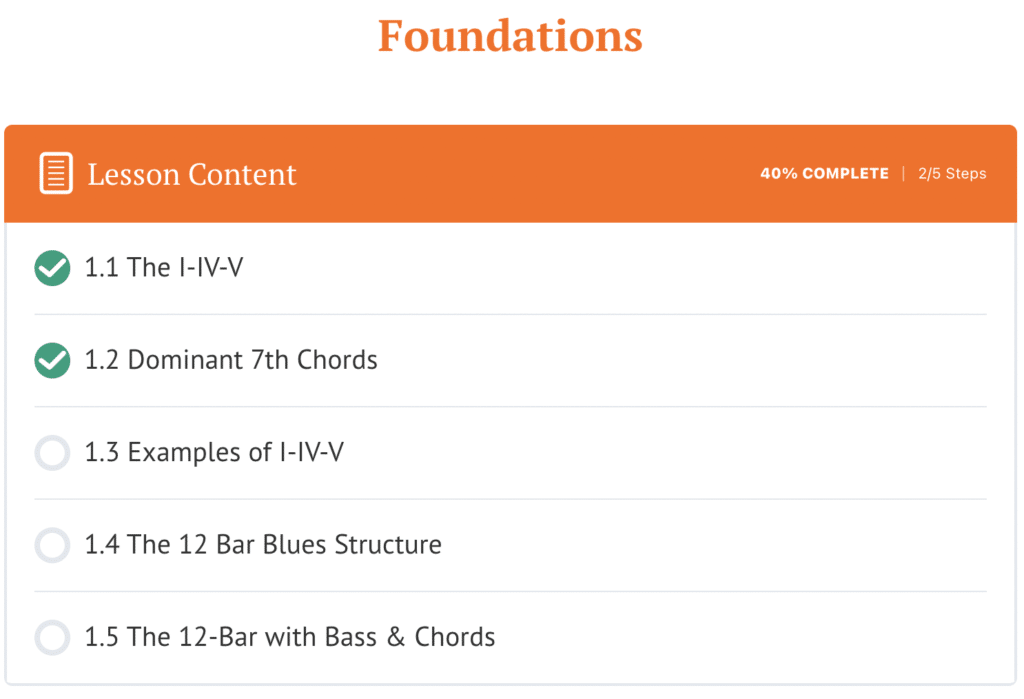 Frequently Asked Questions
Ready to play fingerstyle blues?
Now is the time to become the fingerpicking guitarist you have always dreamed of being